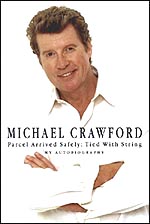 Now for the first time Michael Crawford, one of Britian's best-loved and most internationally successful stars, tells his life story in his own inimitable style. By turns hilarious, revelatory and desperately sad, here is the autobiography of the man whose successes, such as
Hello Dolly!, Some Mother's Do 'Ave 'Em
and
The Phantom of the Opera,
have made him a national institution.
The story of the true identity of his father, which is behind this book's title, leads into an evocative depiction of his tender childhood years. Whilst all the men were away at war, he was surrounded by loving women. For him this was an idyllic wartime childhood, but the retun of the men in peacetime signalled darker times to come.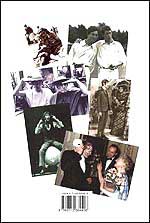 Crawford's infectious enjoyment of stage work illuminates his account of his early struggles to make a name for himself in the business, and his early failures with the girls are lifted by his abiding sense of the absurd. Both in his private life and his work he begins a lifetime's habit of pratfalls that he would later turn to good use in the character of Frank Spencer in Some Mothers Do 'Ave 'Em. His talent for mimicry makes the great personalities in his life come alive on the page, not only the Dickensian characters of his childhood but also many of the people he has worked with, including Benjamin Britten who taught him to sing, John Lennon - with whom he shared a villa - and Oliver Reed, Michael Winner, Barbra Streisand, Gene Kelly and Frank Sinatra.
Parcel Arrived Safely: Tied With String, full of fun and laughter, is the autobiography of one of Britain's greatest anecdotalists and biggest stars. The following excerpts appeared in the London Daily Mail to promote the release of Michael's autobiography.